LeLei and moma get a nice present.......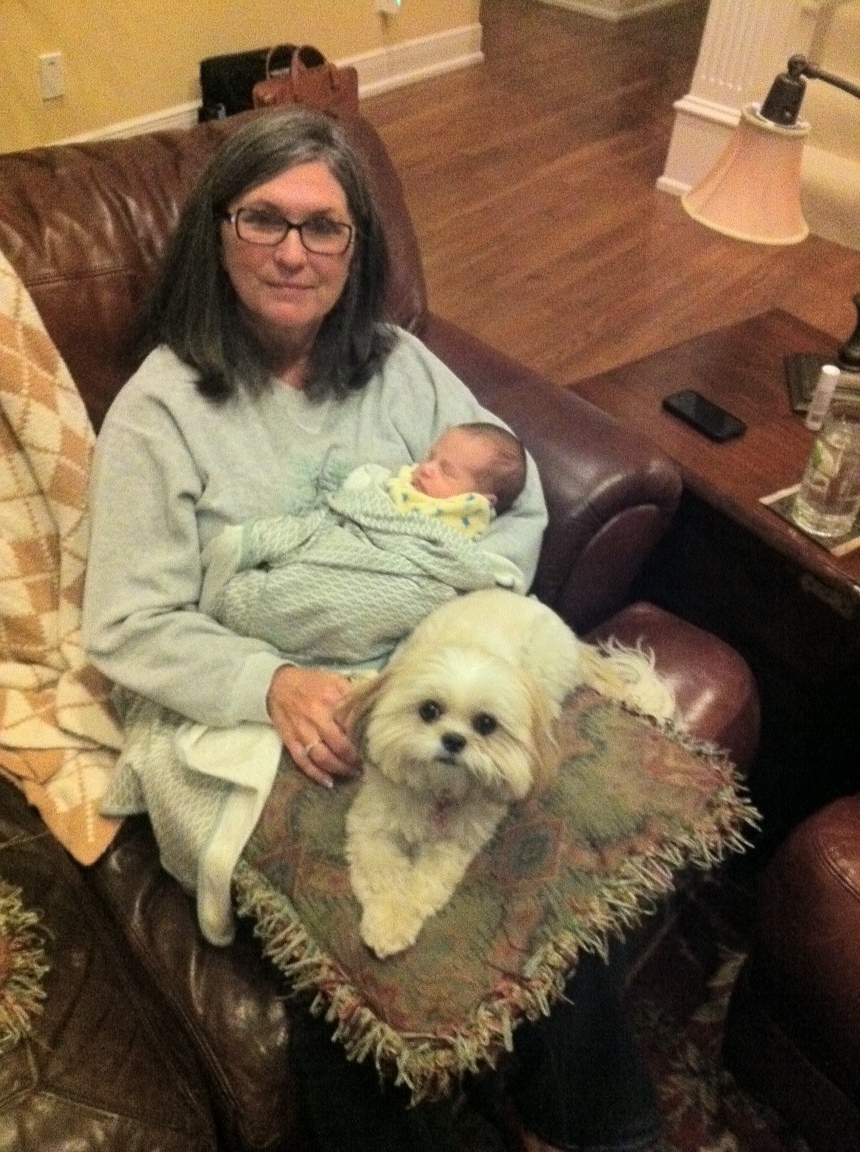 a new baby girl to take care of.,,,,,LeLei is pretty excited too! She is sharing really well
The Childress Brothers got new 'hairdos' they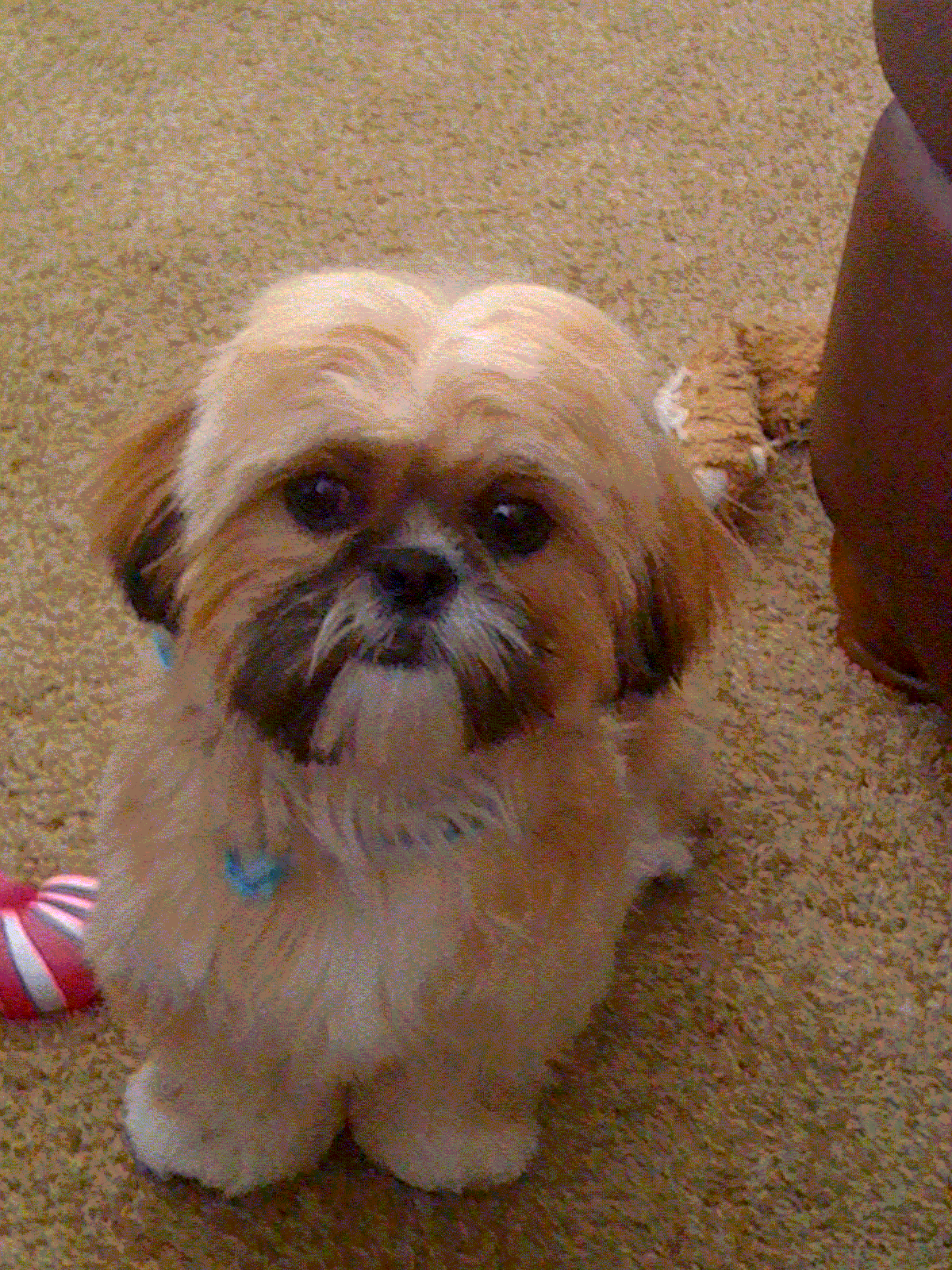 thought they looked pretty handsome .....This is DIRKS
The Childress Brothers got new 'hairdos' they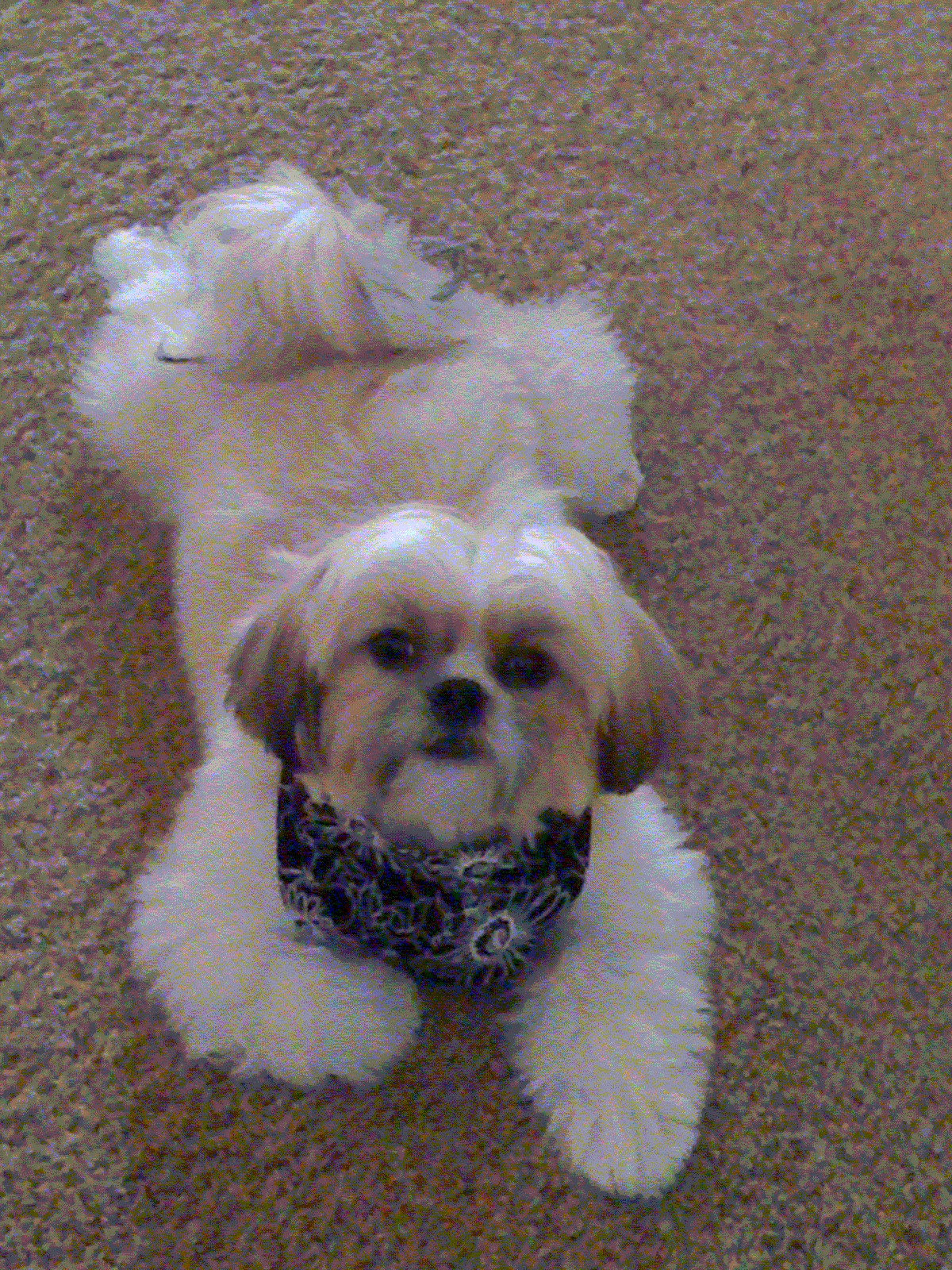 thought they looked pretty handsome....This is RILEY
Moma Terry says Dirks is a sweetie, has a lot more energy than Riley though. Both boys are doing great and they love them dearly, they are perfect boys.
"Luci Gentry" graduating from Puppy School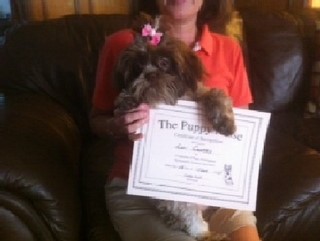 Doesn't she look'SMARTER'Shihtzu Heaven Meemaw is PROUD o her&her accomplishments as r her parents!
"Little K" sent by her proud mother Norma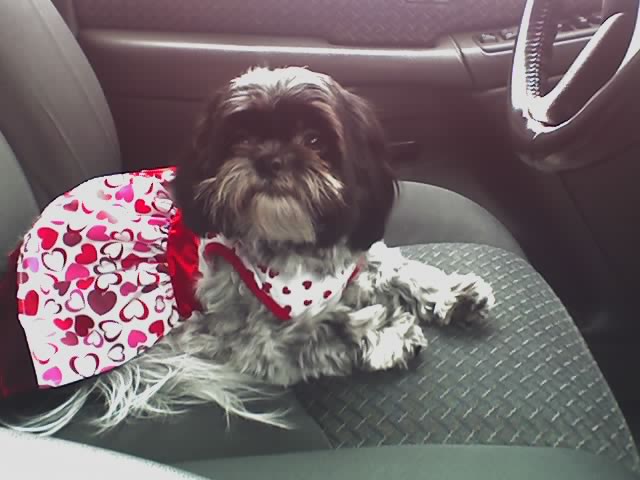 she is looking for a friend for Little K.....who will it be?
Molly and her little friend in OKC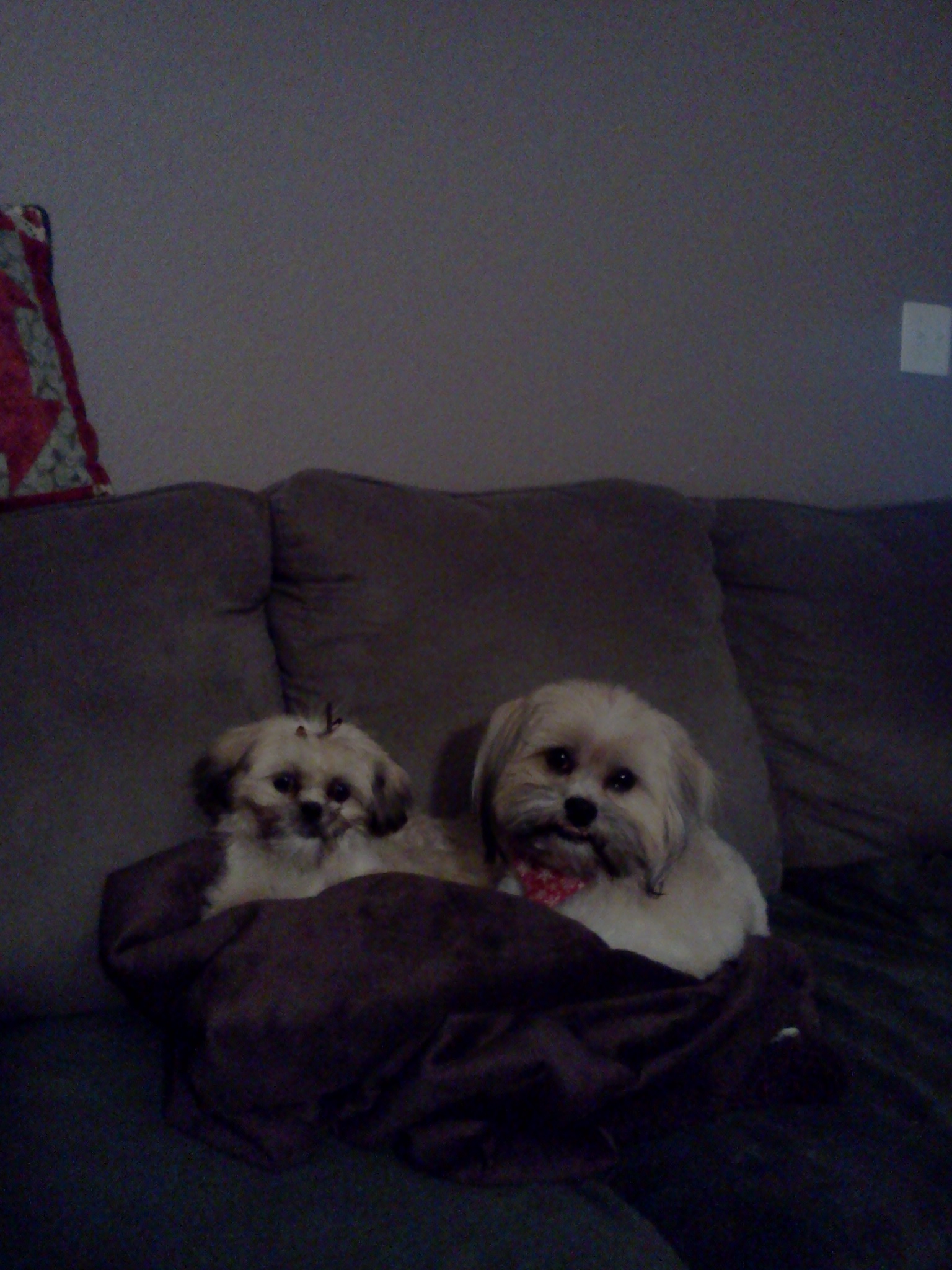 "Gracie" all covered in the Okla Snow 02-05-11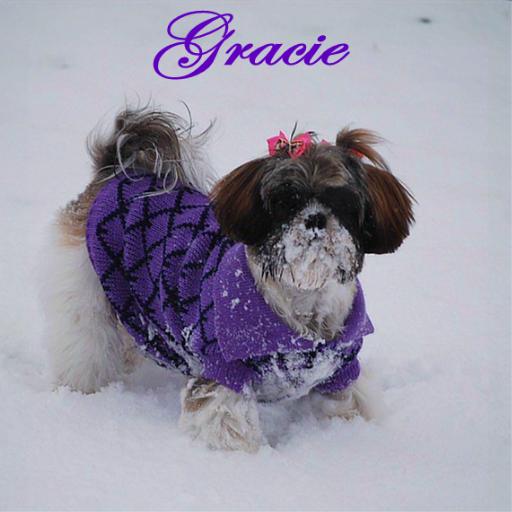 Momma Becky said she had a grande time out n th snow,careful not t play out t long! love th sweater
The perfect little 'Bee' Jack/now called Jaco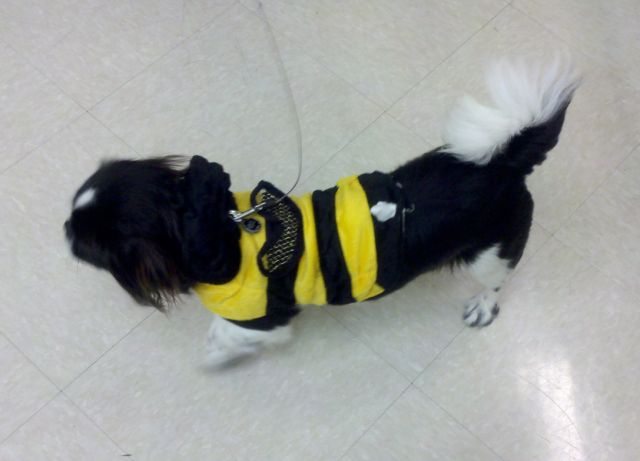 is having fun this Halloween
Elissa and Dylan enjoying their dogs ths Halloween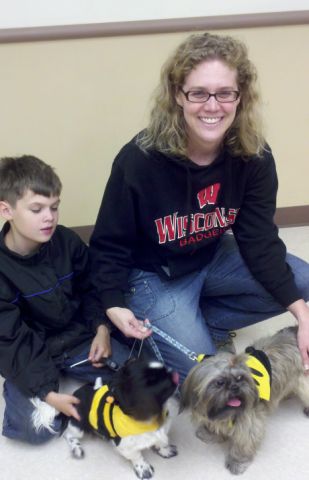 Jake and Max dressed up and sent a picture to Meemaw all the way from Pennsylvania. Thanks Guys
The Brown family in Oklahom send this picture of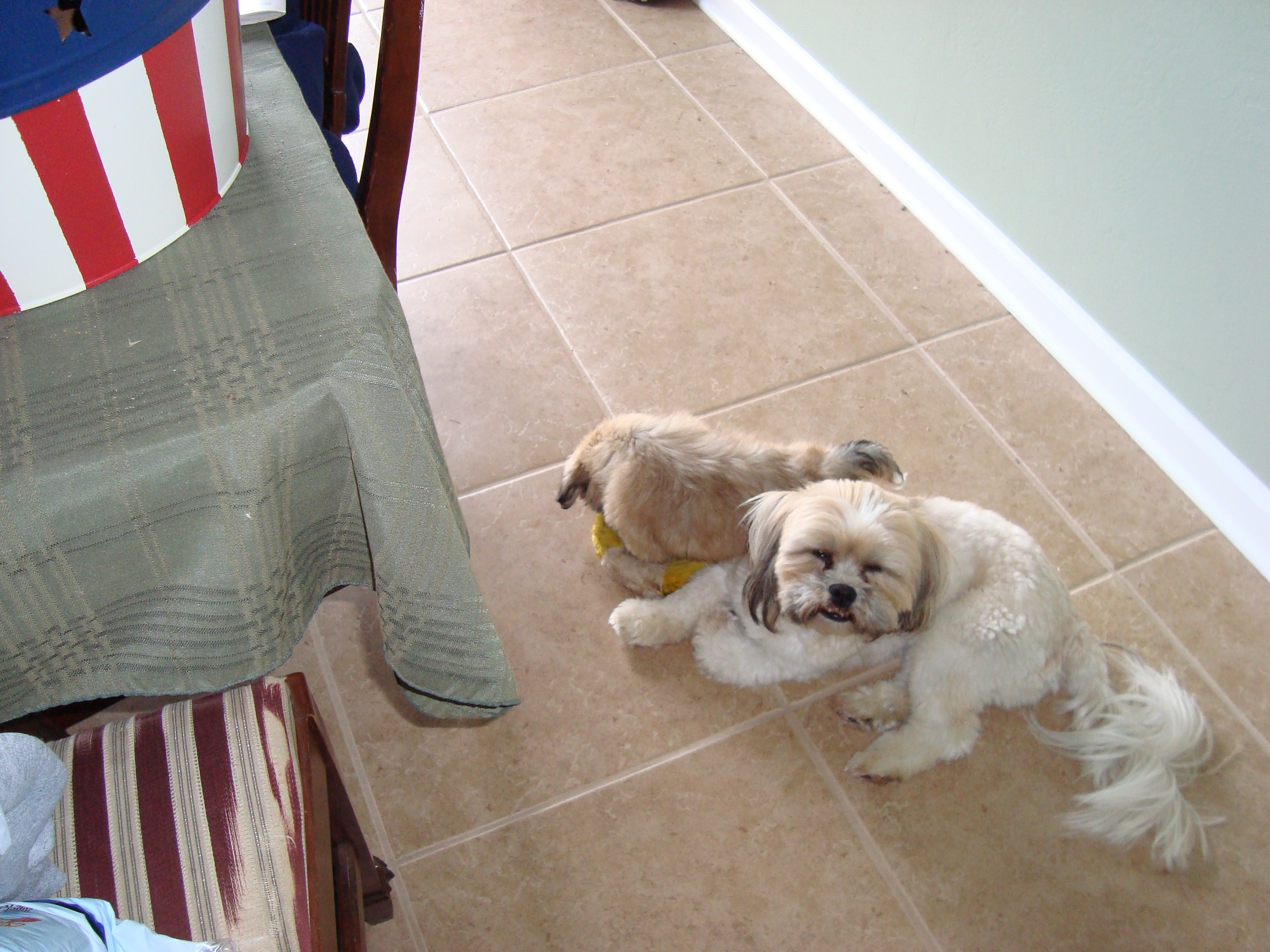 the day they bring Mollie home to meet their shihtzu Boomer, he is actually smiling! how cute!
Mia Fritz, daughter of Christy, shows off her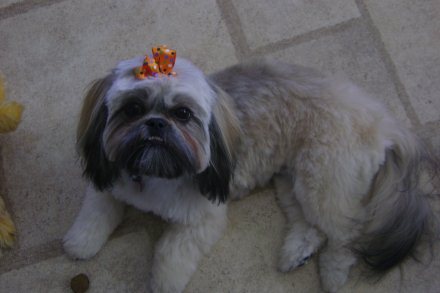 Halloween bow after her new hair cut and day of pampering. Feeling special!
Honey Woosley sporting a new Haircut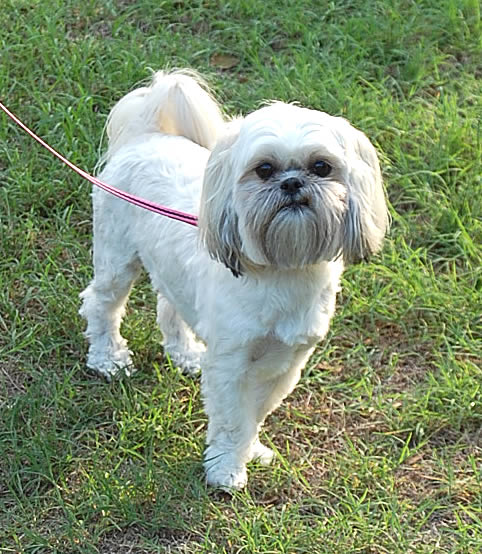 Moma is pretty proud of this little girl and daddy Too!
"Happy Halloween" from Lexie and Heidi 2010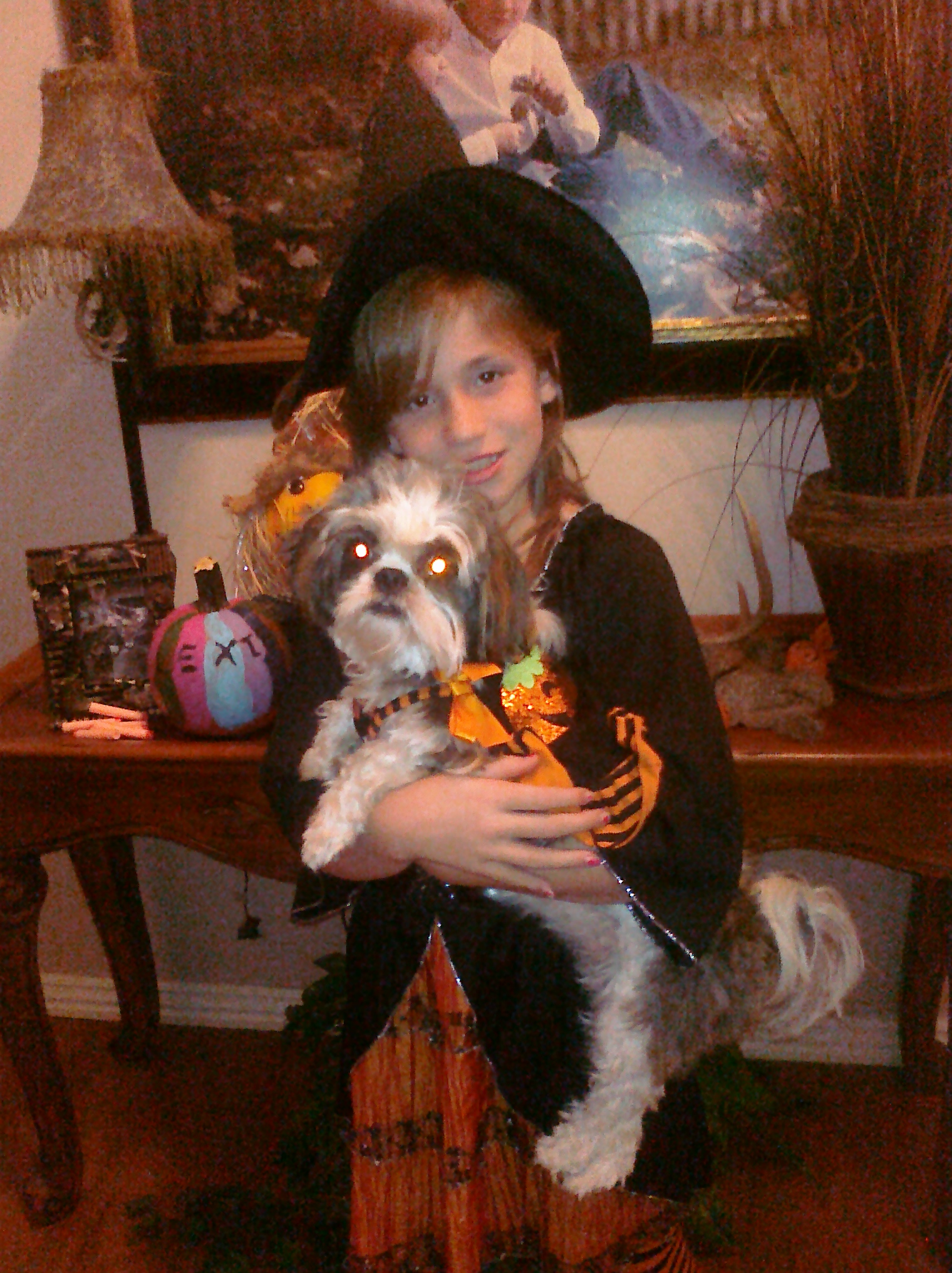 Summer and Lexie, didn't know each other but both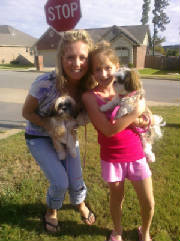 of them purchased puppies from Shihtzu Heaven this summer. They met when school started this fall
when they found
out that Summer
is Lexie's 5th grade
school teacher.
Now they have
plenty to talk about
in class, even have
play dates with
the puppy girls
Gracie Ann in Iowa with Mom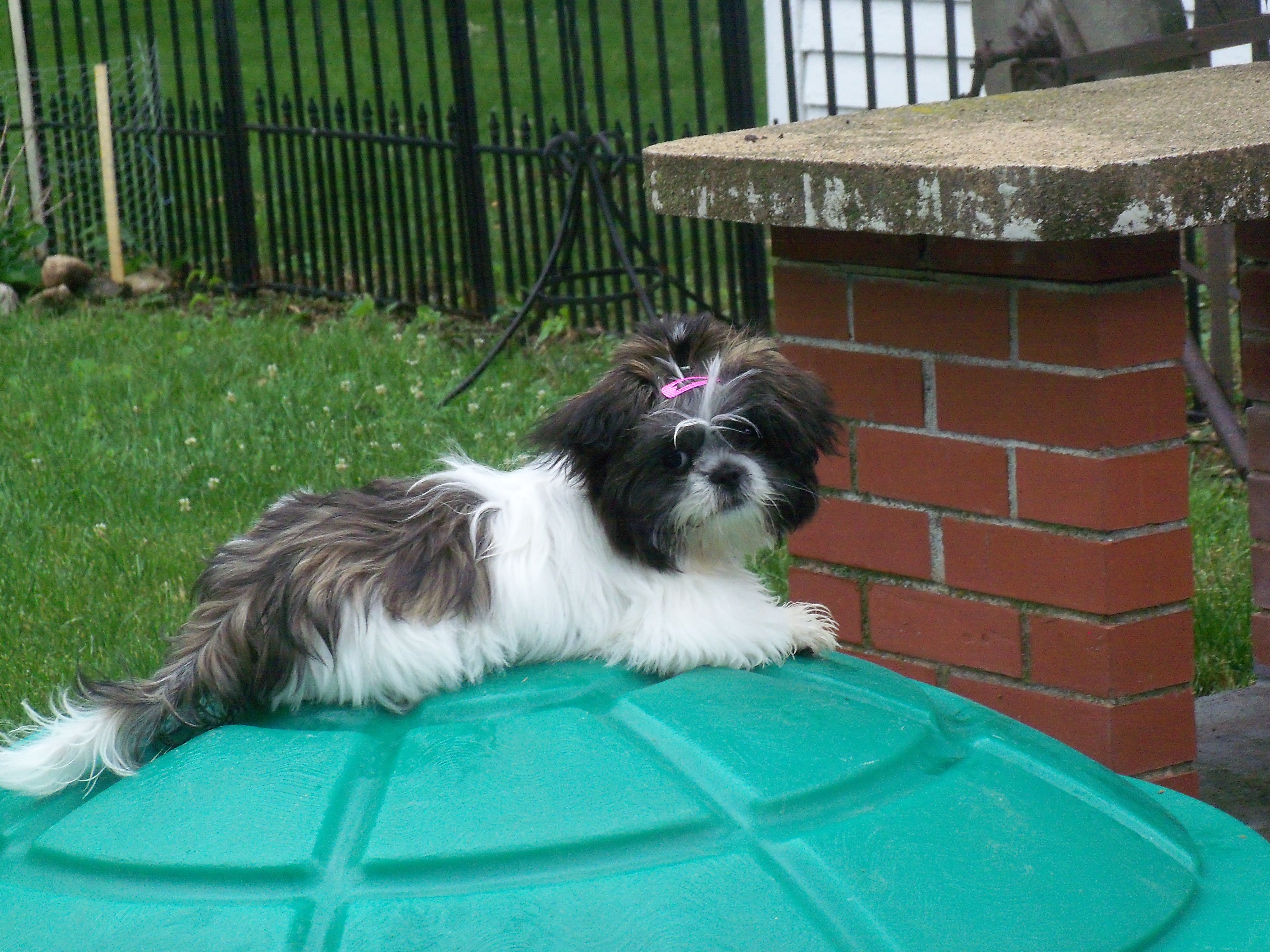 "Just had 1st camping trip did great, was wondering abt starting her on heart worm meds &
& th other night she bit my dangling toe, it hurt.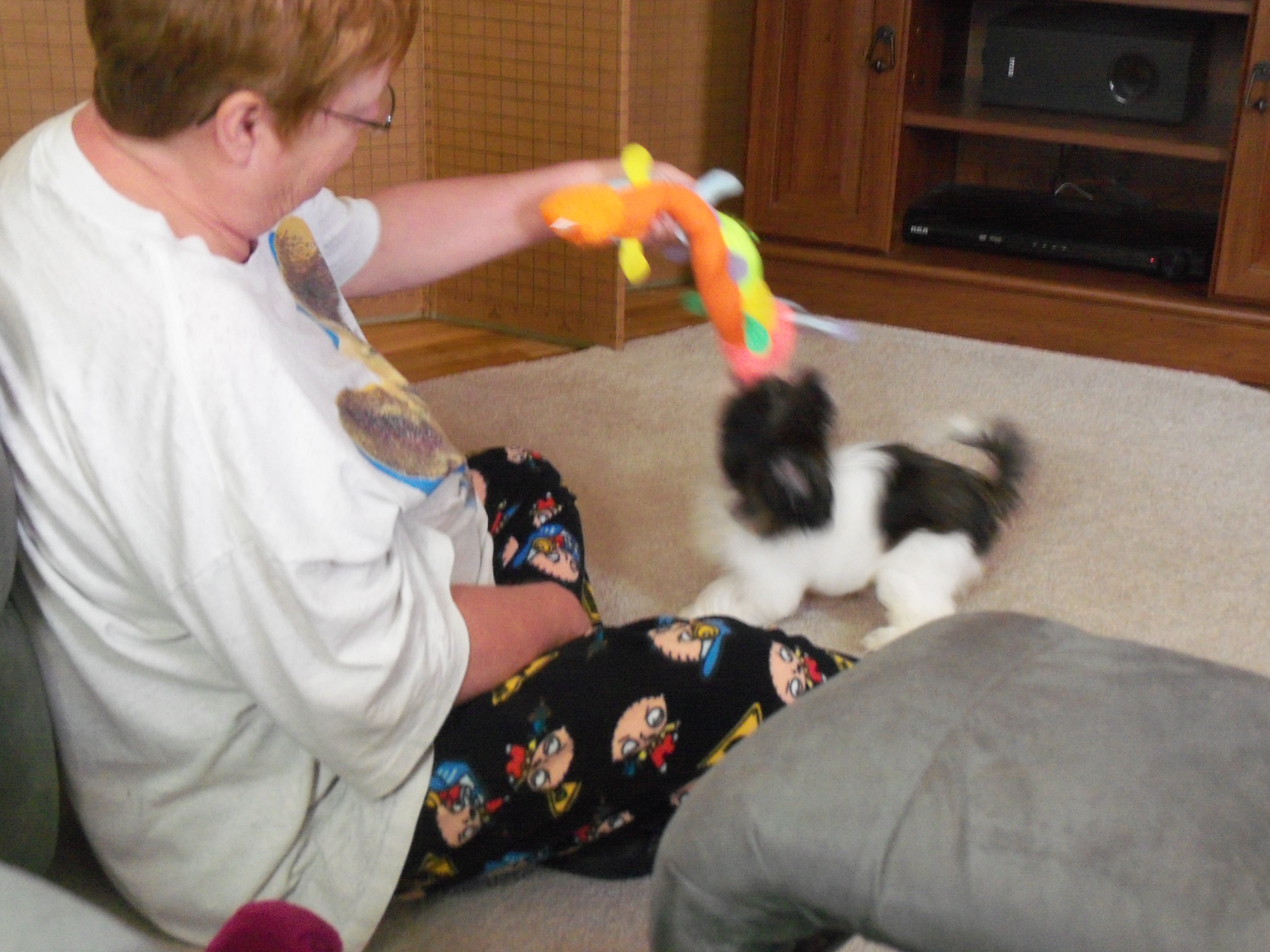 We still don't give her human food, she still has her girlish figure, will send u more pics later
Meemaw says "watch the dangling body parts, that says bite me to a puppy. to correct from biting take thumb and index finger and pop her on the butt just as she bites, this tells the brain to stop, you can also say EAHHH as you pop her but I find that the sharp pop does the trick, however, DO NOT MAKE EYE CONTACT WITH HER, just reach down and pop her then put your hand back in your lap, repeat if necessary until the brain tells her to stop, and it will. When she gets the pop her brain says "WHAT?" the 2nd pop the brain says "OH" she could walk away or just stop, when she does hand her a toy. if she comes back to repeat behavior, you repeat training. After this you should be able to snap your finger and say 'tsst' tell her to sit and stay.

Heart worm meds are good insurance for your pet, your vet will recommend what kind, heart worm meds is needed as an insurance for your puppies continued good health against a mosquito bite and these meds will also help repel ticks and fleas a little bit. I repeat do NOT use any pour on stuff for ticks and fleas on your dog like frontline, prospot and also am hearing bad stuff on the oral pill as well. The pour on, does the same thing to your dog and you and your children as it does to the tick and flea, which isn't good.
"Cotton Candy, Popcorn and Peanut" Yea they have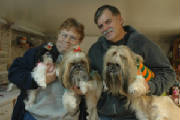 them a theme going, huh? Wonder when they will be back after "Candy Apple" or "HotDog" Love u guys!
"CoCo and Jax" go to see Santa Claus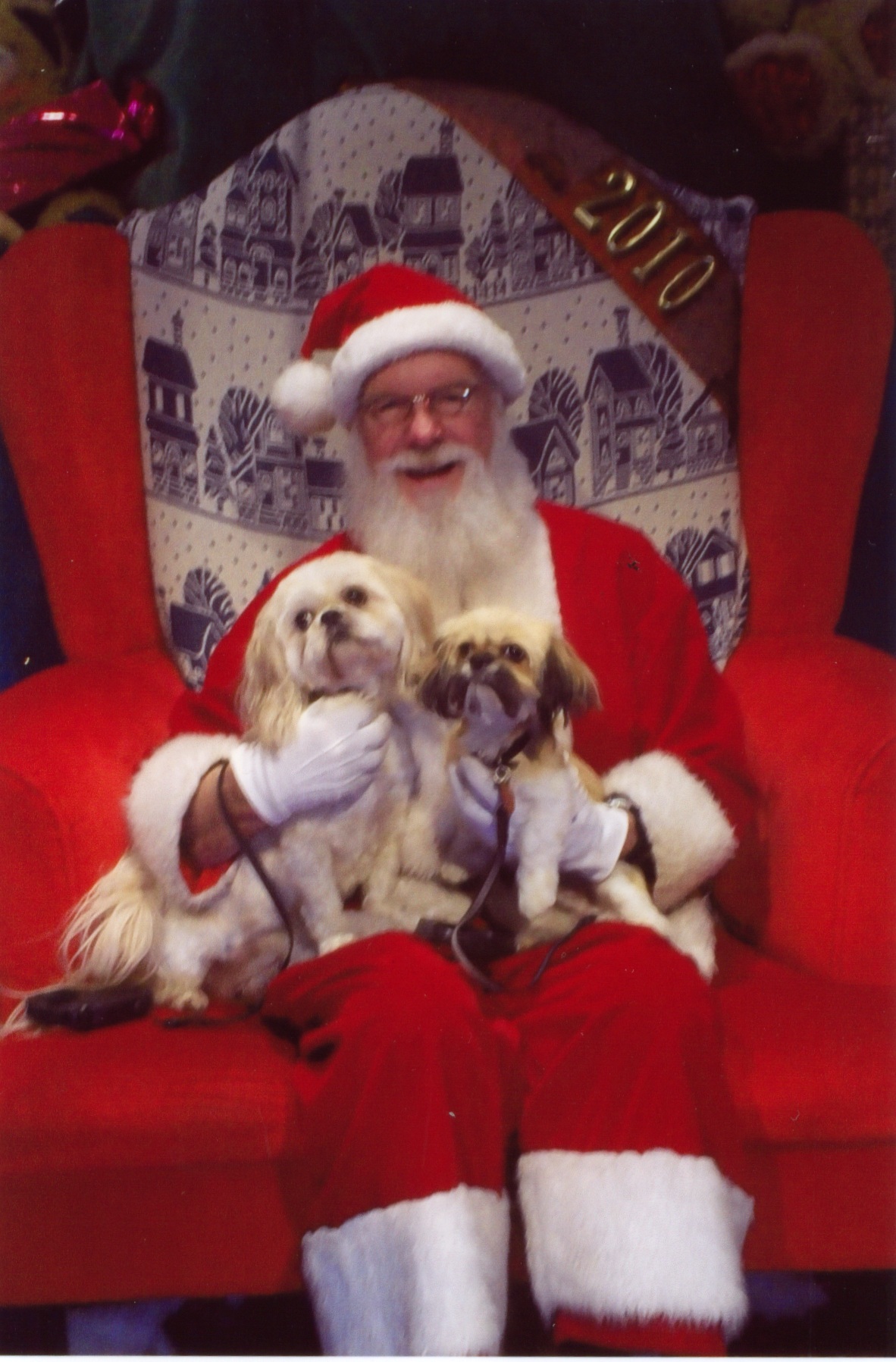 HOW CUTE! Wonder if they got their wish?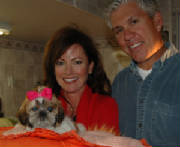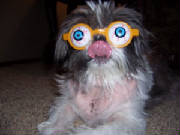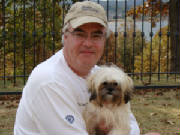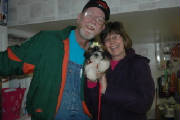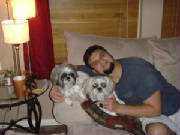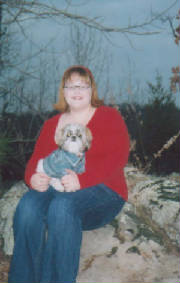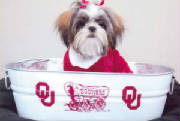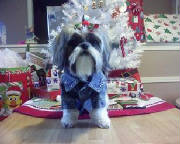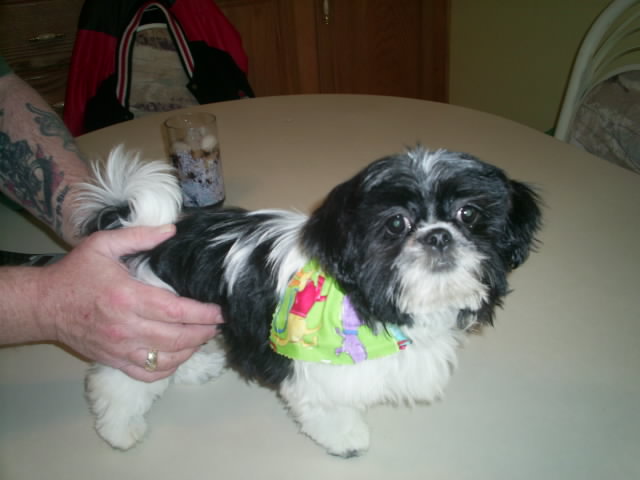 Oscar and Emmy children of John and Deniece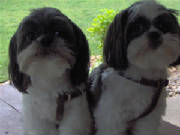 in Arkansas are very proud of their twin Shihtzus, they are standing proud.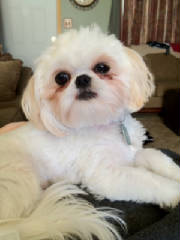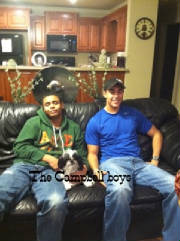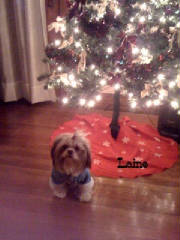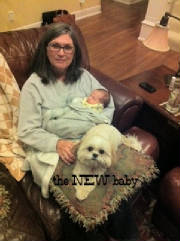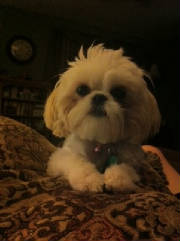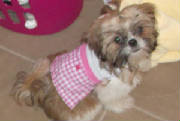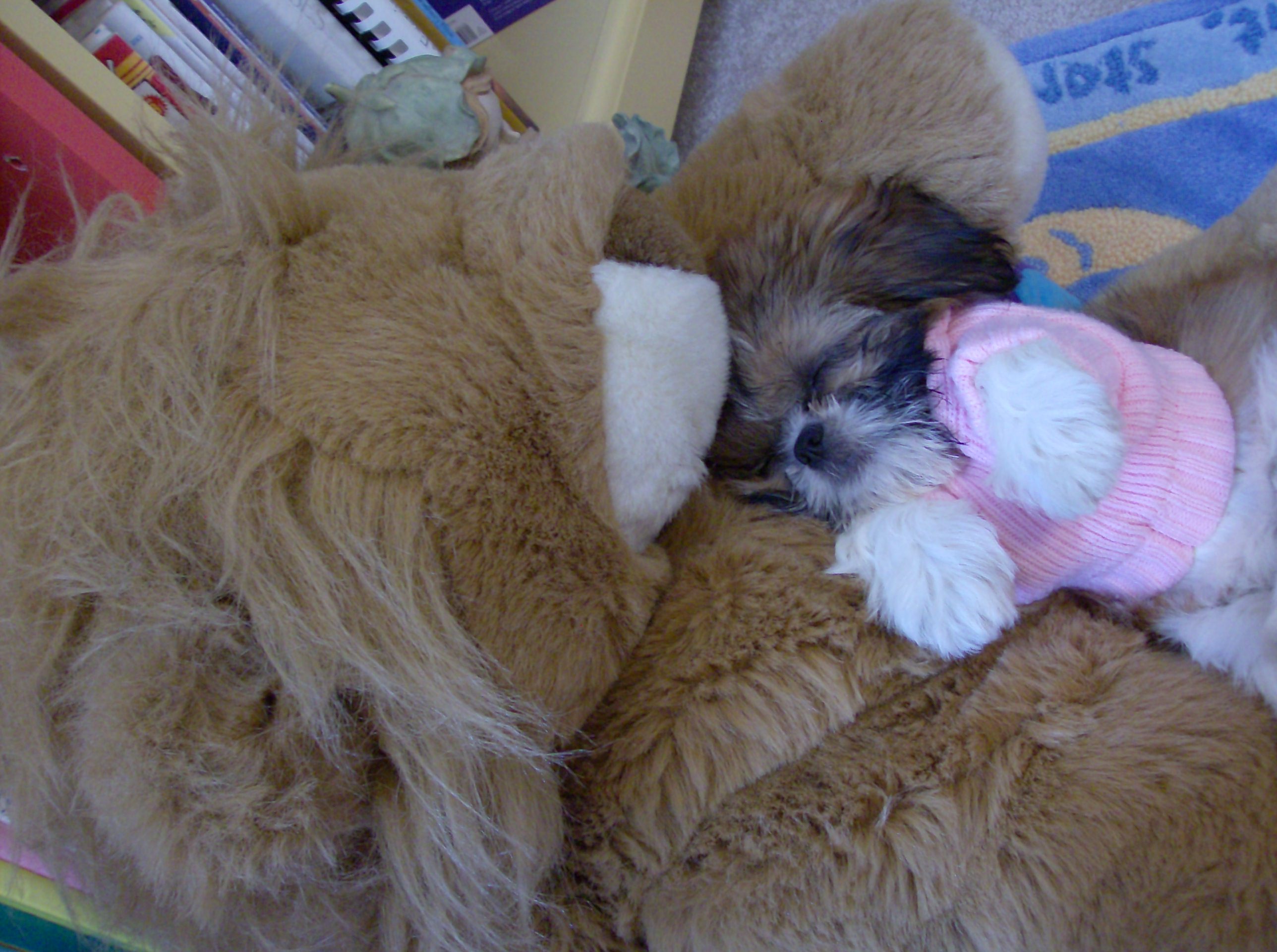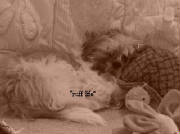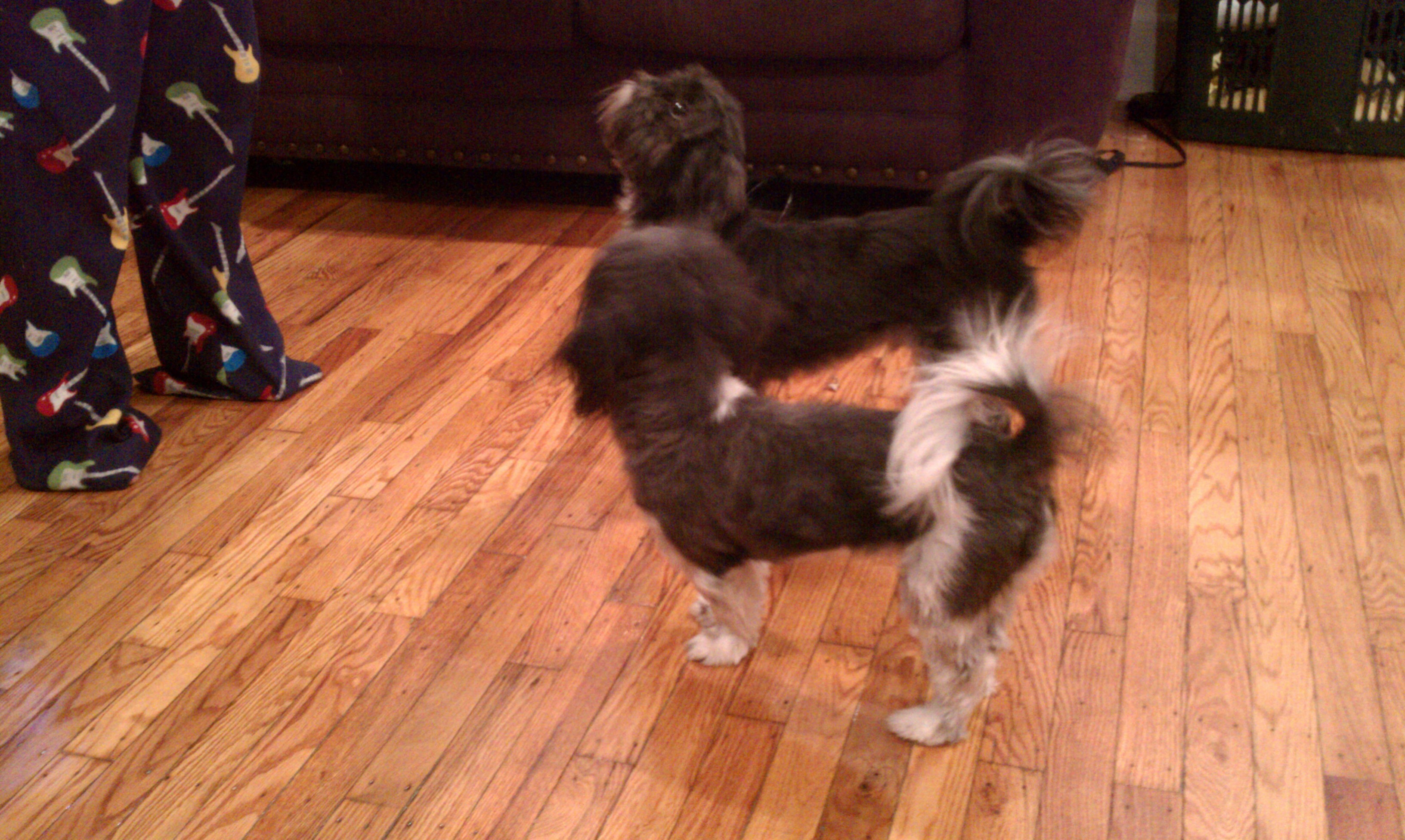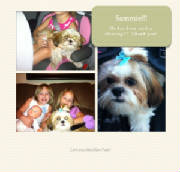 "bunni" and "Riley" are at home in Arkansas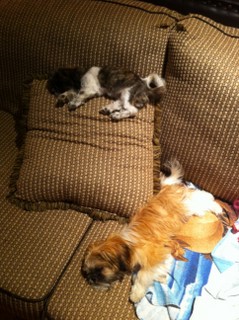 together, living a rough life with momma Marsha. She sends this pic of the "dog days of summer"
wearing his Arkansas Razorback visor........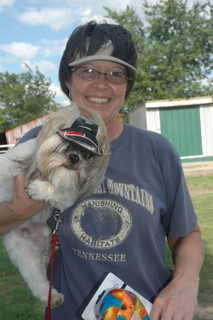 doesn't go anywhere without his visor. HOW CUTE!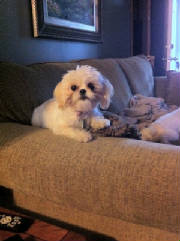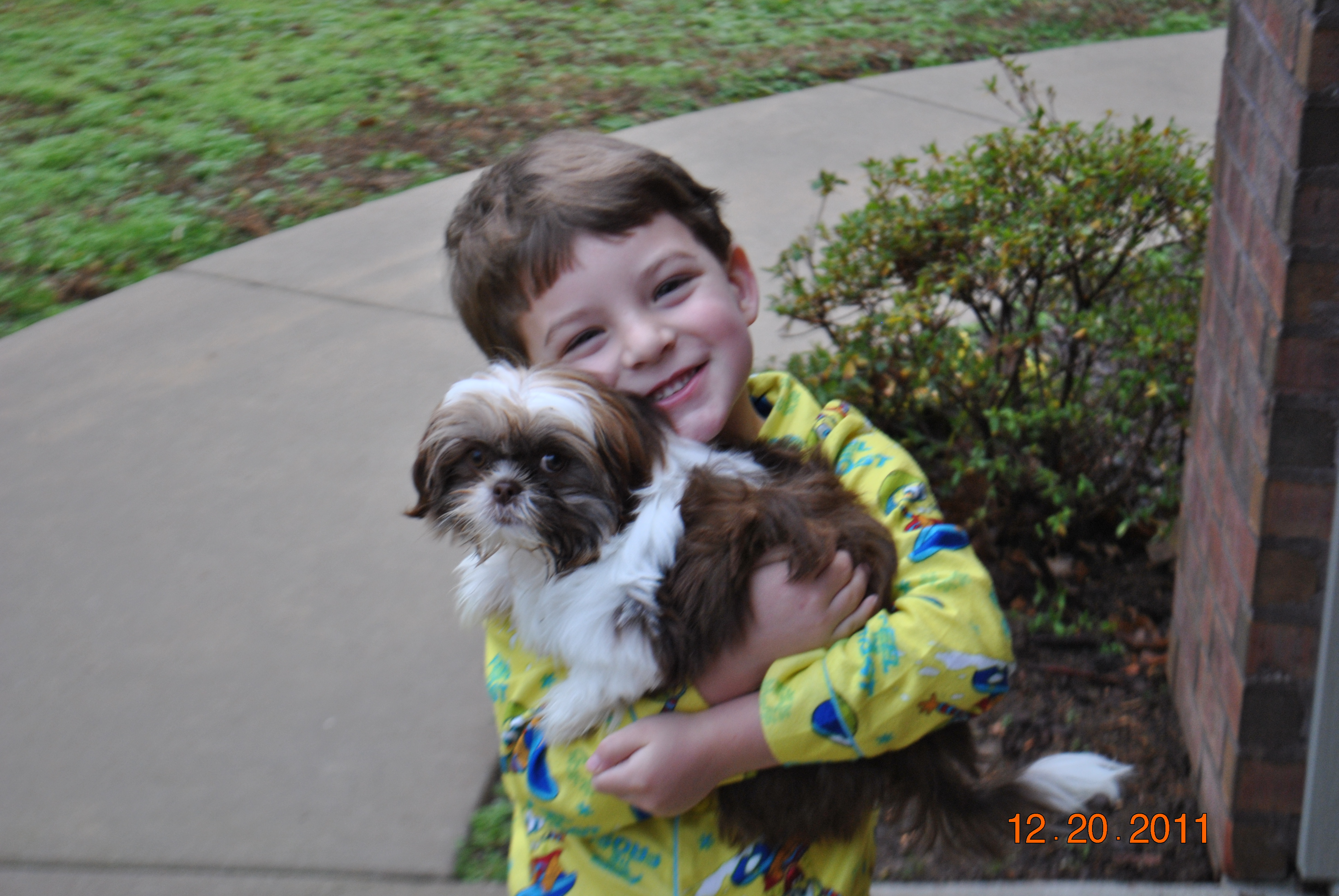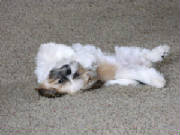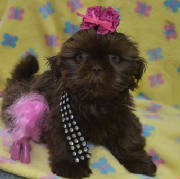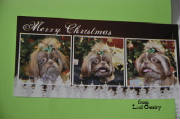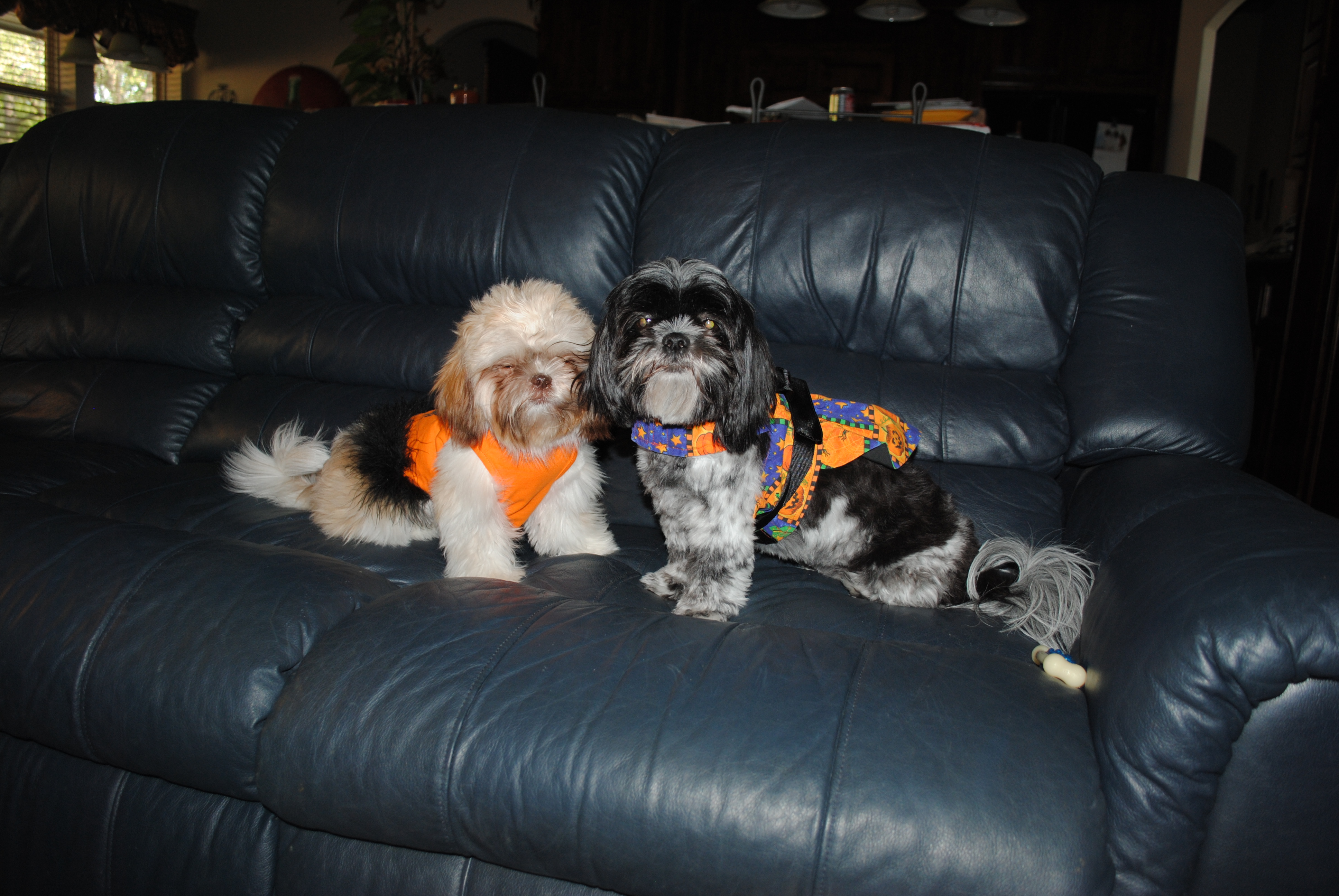 Foxi Roxi (unique liver nose) and Little K (unique black dapple) made wonderful sisters for the Kindschi family. Living happily ever after in Texas and sometimes in Oklahoma. They are traveling girls.
Little K poses for her photo with her new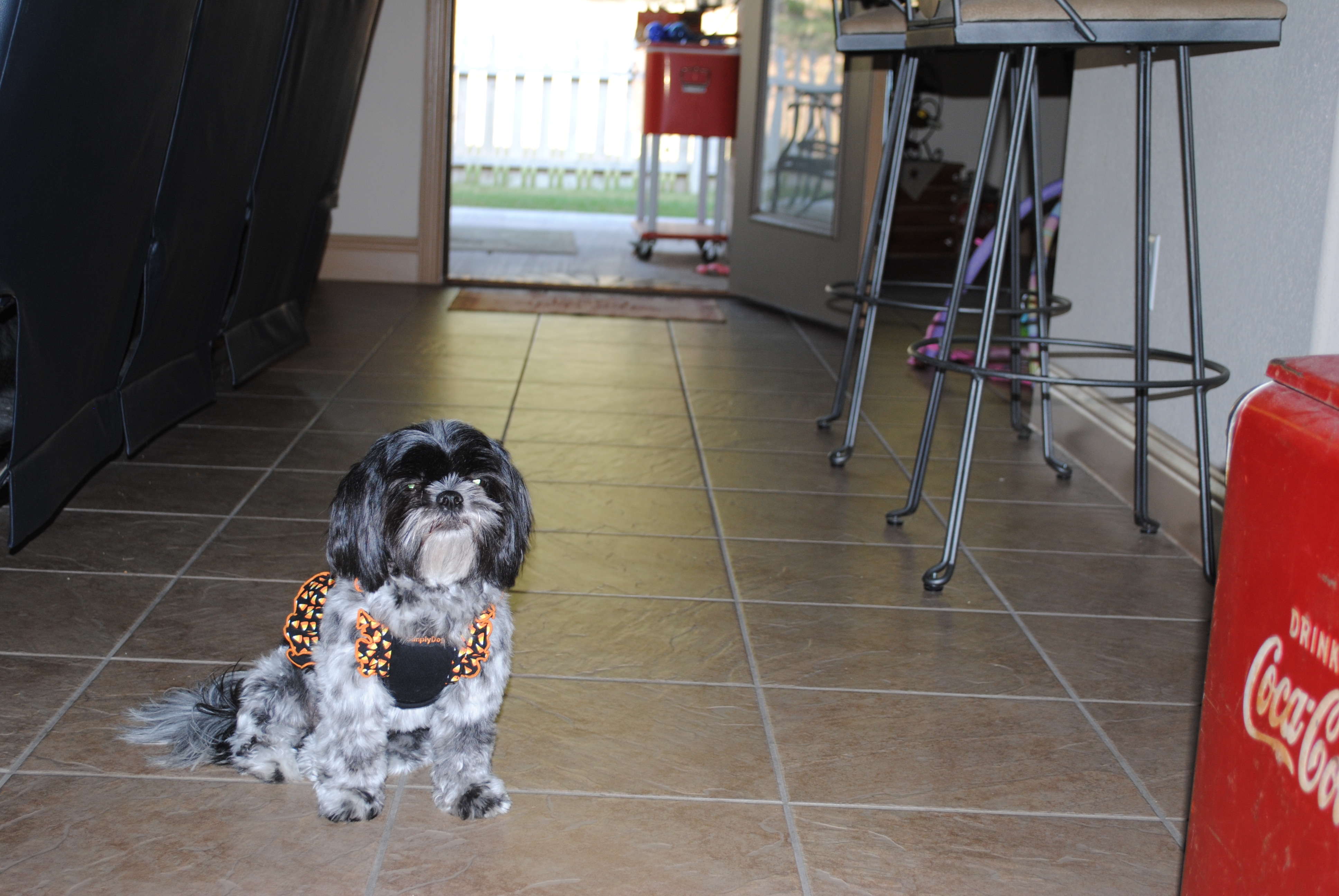 hairdo, she is a unique colored b/wh charcoal dapple wearing her halloween outfit made by mommy
Foxi Roxi poses for her photo with her new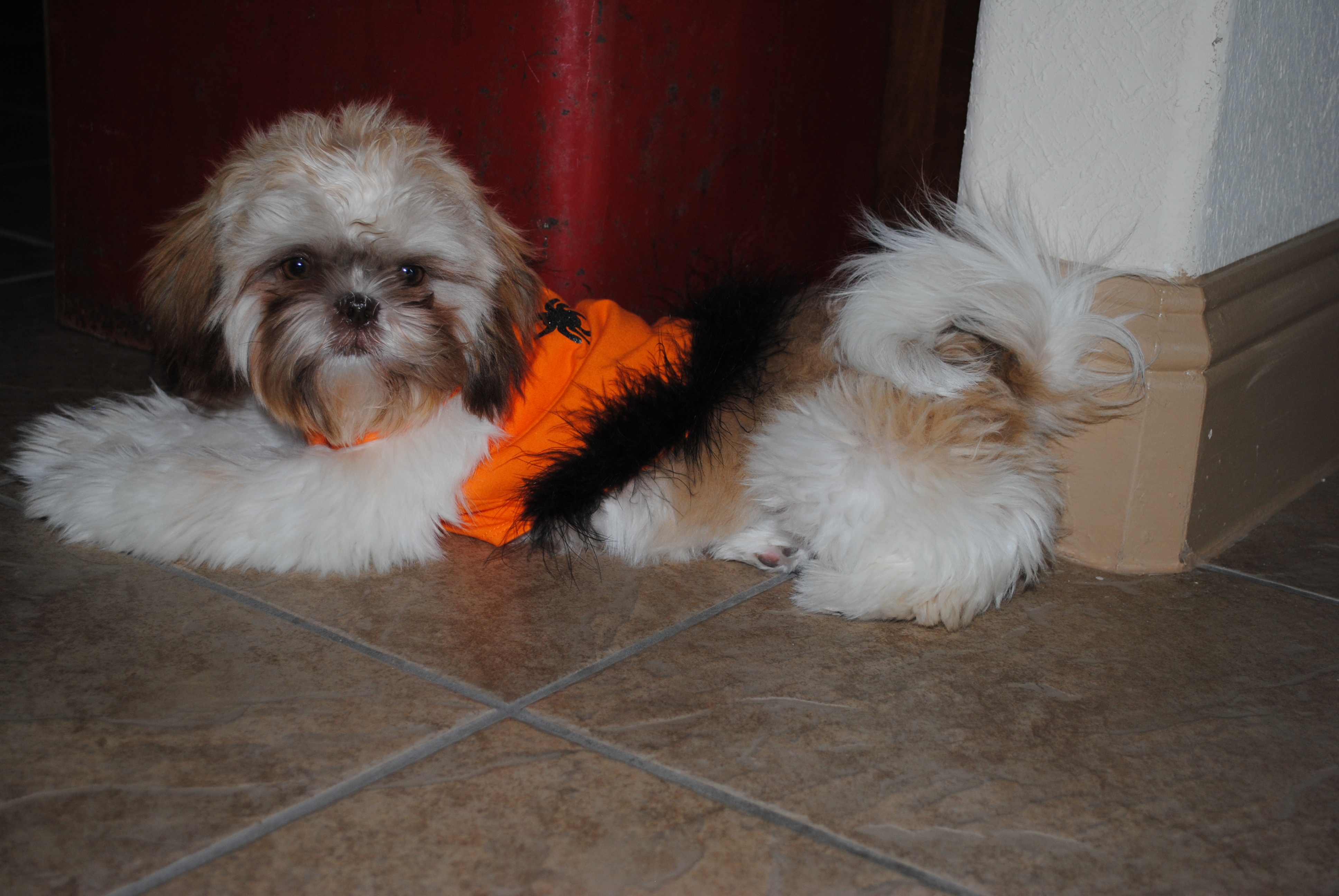 hairdo and her Halloween outfit, made by moma Norma Foxi is a unique liver spot color
The Deerinwater family brought daddy to see the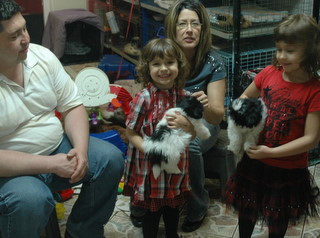 puppies, the girls and moma are ready, going to have to work on that daddy!
Harley aka Yogi Bear is vacationing in Colorado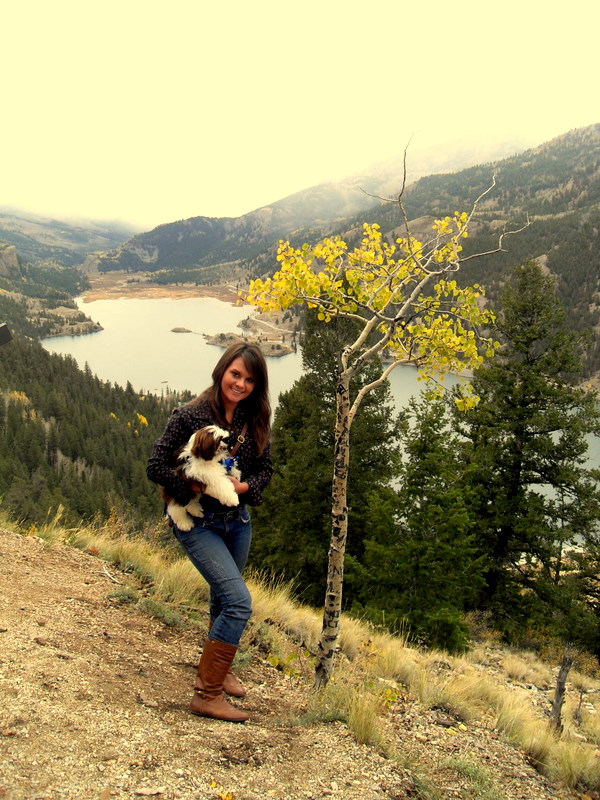 with moma Beth and big sis Bethany and friend
Harley aka Yogi Bear is vacationing in Colorado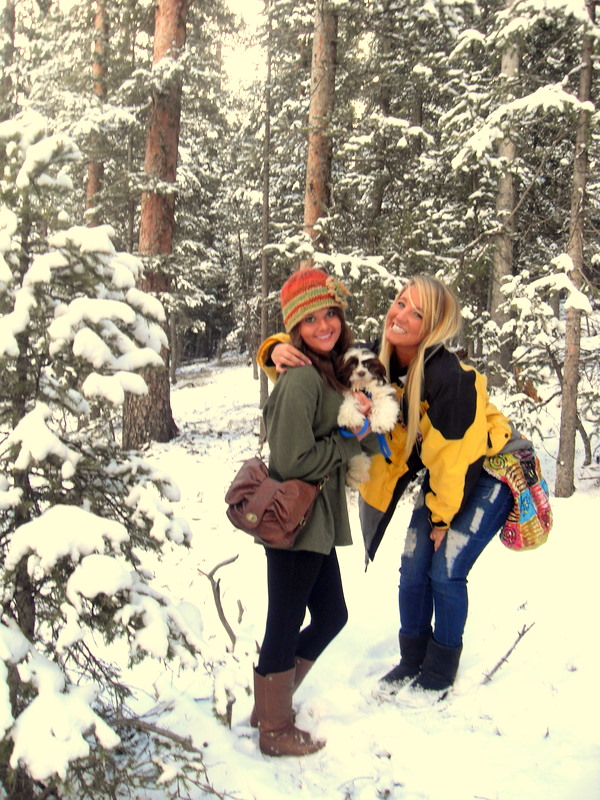 & then there is what? SNOW? Hmmmmmm
Harley aka Yogi Bear is vacationing in Colorado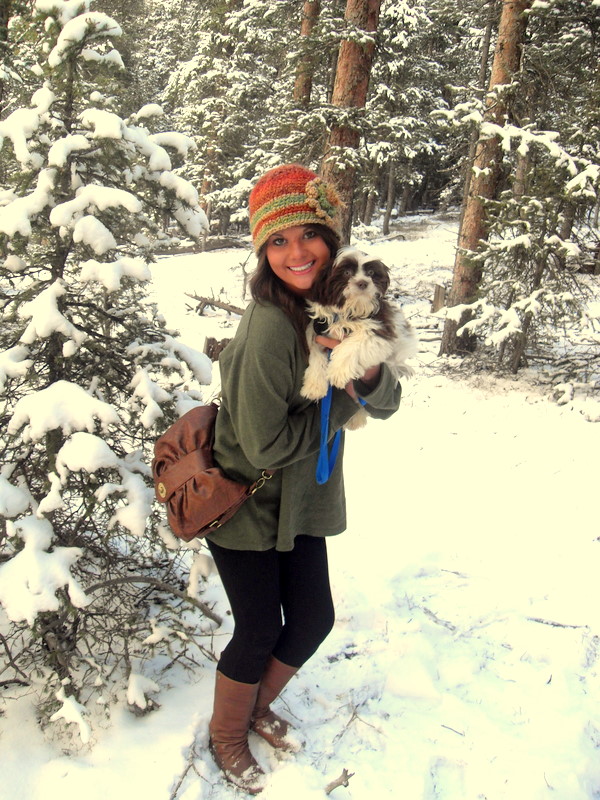 with moma Beth and big sis Bethany and friend
Harley aka Yogi Bear is vacationing in Colorado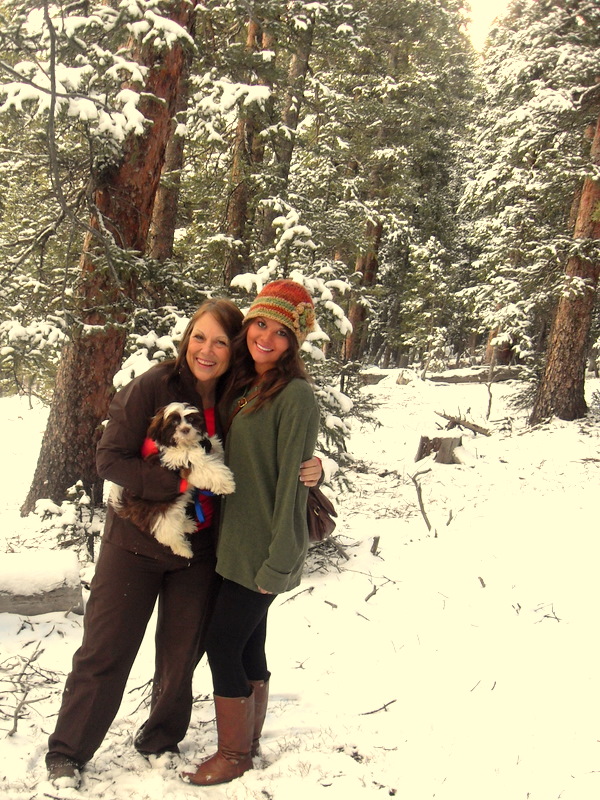 with moma Beth and big sis Bethany and friend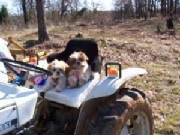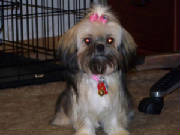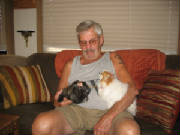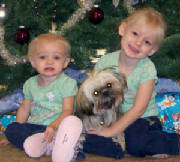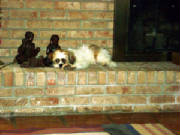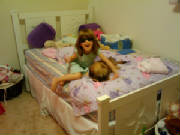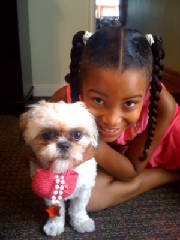 Pink Bows for Meemaw's Breast Cancer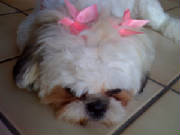 survival......thanks how sweet you are